"Think big, not small", is what Bernie Sanders, Democratic presidential candidate tries to drill into the heads of his huge overflow crowds in the audience, when he gives a rousing speech, rattling away his "issues". In that context, there have already been some rumors about who should serve in a potential Sanders administration, and I will make a brief list of candidates that should be considered for the important cabinet positions. Note that I did not pay attention to an evenly balanced racial or gender mix, because it is, unfortunately, the case that most progressives tend to be old, white men.
Vice President of the United States: Elizabeth Warren
Source: Wikipedia
Sen. Elizabeth Warren is the undisputed progressive favorite, and would have received much of the current support going to Sanders had she declared her candidacy. If something happens to Bernie (he is going to be 75 when assuming office), we have to ensure that an equally progressive leader can succeed him.
U.S. Secretary of Treasury: Robert Reich
Source: UC Berkeley
Former labor secretary, Robert Reich, has cabinet-level experience, and has been cited by Sanders as a desirable cabinet pick. Reich is also a great contemporary writer, and has predicted the decline of low-skilled work in Work of Nations (1991), and explained the current economic crisis in terms of growing inequality, concentration of wealth at the top, a declining middle class, and therefore the need to organize bottom up economics. This time he should lead the Treasury department to ensure that Sanders' financial priorities are kept straight.
U.S. Secretary of State: Alan Grayson
Source: Wikipedia
The Florida Congressman has been at the forefront of criticizing the Obama administration for supporting weapons delivery to "moderate" Syrian rebels, fueling further tension in the Middle East, because US weapons inevitably reach the hands of ISIS terrorists. Grayson has also opposed all US interventions, such as in Iraq and Afghanistan. Peaceful US foreign policy, leading by example rather than by force, is precisely the kind of foreign policy leadership that we need.
(I also think that his assistant secretary of state should be Noam Chomsky, political activist and linguist, and lifelong critic of US imperialism. What do you think? )
Source: Wikipedia
Director of the Office of Management and Budget: Joseph Stiglitz
Source: Wikipedia
The Columbia professor, Nobel prize winner, former chief economic advisor to the Clinton administration, and former chief economist of the World Bank has the practical political experience and economic knowledge to manage the finances of the US treasury and calculating its impacts on the working and middle class of this country. Stiglitz has been named by Sanders as a potential cabinet pick, and he certainly has proven his concern for the social problems of our time with his books, e.g. The Price of Inequality (2012)
U.S. Federal Reserve Chairman: Paul Krugman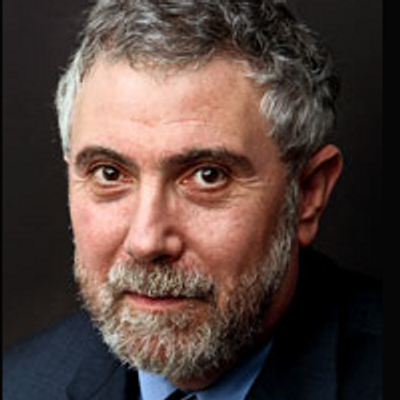 Source: Twitter
Paul Krugman, Princeton professor, Nobel prize winner, and expert on international economics and finance, would be a great pick to succeed Janet Yellen when she completes her term in 2018. Krugman is well known for his liberal rants as a New York Times columnist, which gives him wide circulation and recognition. How can we use the Federal Reserve to benefit ordinary people and not just too-big-to-fail financial institutions. Krugman will not have all the answers, but he will think about the right problems.
U.S. Secretary of Defense: Dennis Kucinich
Source: Wikipedia
The former Congressman, Dennis Kucinich, ran twice for the Democratic Party ticket, and argued for the creation of a "Department of Peace". He opposed every single recent US war, and led the impeachment charges against President Bush and Vice President Cheney for misleading the American people to participate in devastating wars. Who could better guard the military than one of the most committed peaceniks? If Sanders wants to shrink military spending, he needs people like Kucinich to man the department.
Administrator of the Environmental Protection Agency: Bill McKibben
Source: prwatch.org
I have never read anything from Bill McKibben, but he is the first and foremost voice in this country with regard to attacking climate change, the devastating impact on human life, he organized a huge climate march, and lobbied against passage of the Keystone Exxel pipeline. You would want to have the most concerned environmental expert on your team to lead the EPA to help transform our energy economy toward sustainable energy and away from fossil fuel.
U.S. Secretary of Energy: Jan Schakowsky
Source: Wikipedia
One of the most progressive voices in Congress, Congresswoman Jan Schakowsky sits in the U.S. House Energy Committee, and has been one of the leading advocates of clean energy (solar, wind etc.) initiatives, and reducing the influence and impact of fossil fuel companies. She would be a much needed voice in Sanders' cabinet.
U.S. Secretary of Commerce: Gar Alperovitz
Source: garalperovitz.com
The former political economy professor of the University of Maryland has been one of the leading voices of worker ownership of companies, which is precisely the initiative that we need to jump-start an economy, which so far only knows how to maximize shareholder value and CEO bonuses, but not worker paychecks and job security. Alperovitz will advocate for policies that make the government favorable to cooperative arrangements within companies. (His friend Richard Wolff, a Marxist economist, arguing in a similar vein, should be one of his paid advisers.)
U.S. Trade Representative: Thom Hartmann
Source: Facebook
The leading progressive radio talkshow host has been a consistent voice condemning US free trade agreements which lead to the loss of jobs for American manufacturing workers. The issue is not trade itself, but the fact that workers in the US tend to be on the losing side of the bargain and it is about time to reverse these disastrous corporate-friendly trade policies.
U.S. Secretary of Labor: Kshama Sawant
Source: Seattle Globalist
The former computer engineer grew up in India, studied economics in the US, became a convinced socialist and became city councilor in Seattle. She led the charge for a $15 minimum wage in Seattle and won that battle. There are real rumblings in the country, and she has the capacity to push for a $15 minimum wage nationwide. She is, therefore, an indispensable ally to Sanders' campaign.
U.S. Attorney General: Jesse Jackson
Source: Wikipedia
The lifelong civil rights activist and two-time presidential candidate has always fought for economic and racial justice, which given the tumultuous times in which we live is precisely the voice that we need in the Justice Department. How can we deal with police brutality in majority poor and African American neighborhoods? How can we prevent another Baltimore riot? How can we tackle racism, discrimination and lack of opportunity, the "margin of despair" as Jackson used to say during his presidential race.
U.S. Secretary of Health and Human Services: Walter Tsou
Source: Green Shadow Cabinet
I have met the former president of the American Public Health Association and former health commissioner of Philadelphia. This trained doctor has been a consistent voice for implementing a single payer health care plan. Some students in the audience asked him what the impact of Obamacare was going to be. "It will be a disaster. Premiums will continue to increase, and many people will still have no health insurance." And he is right!
U.S. Secretary of Education: Diane Ravitch
Source: dianeravitch.com
I have not read much from Diane Ravitch, educational expert at New York University and former assistant secretary of education, but she made herself known in her blogs denouncing the No Child Left Behind Act, and all attempts to use standardized tests to put pressure on teachers to increase their "performance", as if school were a simple commodity. She attacks attempts toward school privatization. She blames poverty for poor school performance. I hope she would back Sanders' proposal for tuition-free college.
U.S. Secretary of Transport: Peter DiFazio
Source: Wikipedia
Congressman Peter DiFazio is the ranking member of the transportation committee in the House of Representatives (and otherwise a fiery progressive politician, who opposed Bush tax cuts and wars), and would be the right kind of person to oversee the huge infrastructure bill ($1 trillion) that the Sanders administration would push for.
U.S. Secretary of Interior: Raul Grijalva
Source: Wikipedia
Congressman Raul Grijalva is the ranking member of the Committee on Natural Resources in the House of Representatives. He co-chairs the Congressional Progressive Caucus, which was first led and co-founded by none other than Bernie Sanders. During his committee work he has pushed for strong federal oversight over oil companies following the Deepwater Horizon spill in 2010. He pushed for the creation of a National Landscape Conservation System. He was a candidate of the Interior Secretary position during the Obama administration, but was passed over for nomination due to his skepticism of further approving offshore oil drilling operations (which the Obama administration strongly favored). This is exactly the kind of voice that a Sanders administration needs.
U.S. Secretary of Veterans Affairs: Corrine Brown
Source: Wikipedia
Congresswoman Brown is the ranking member of the House Veterans Affairs Committee has been a tireless advocate for veterans, lobbying for grants on behalf of homeless veterans, gender-specific services at VA hospitals, and a shortening of VA hospital wait times, among many other issues affecting veterans.
U.S. Secretary of Housing and Urban Development: Chaka Fattah
Source: Wikipedia
I attended a brief speech that Congressman Chaka Fattah gave to community college students in Philadelphia. Fattah has been a staunch supporter of legislation favoring college access, youth mentoring, manufacturing trade assistance, programs to protect homeowners from losing their homes resulting from default, and loans to cooperative businesses, which are exactly the kind of initiatives that we need.
U.S. Ambassador to the United Nations: Yoko Ono
Source: Wikipedia
Who would be better suited to represent US interests in the United Nations than Yoko Ono, artist, musician and lifelong peace activist?
I am still looking for a U.S. Secretary of Agriculture, but these would be the contours of a Sanders cabinet